Top Wedding DJ in Galway and Beyond. Jason's Services Extend to Mayo, Sligo, Roscommon, Westmeath, Clare & Limerick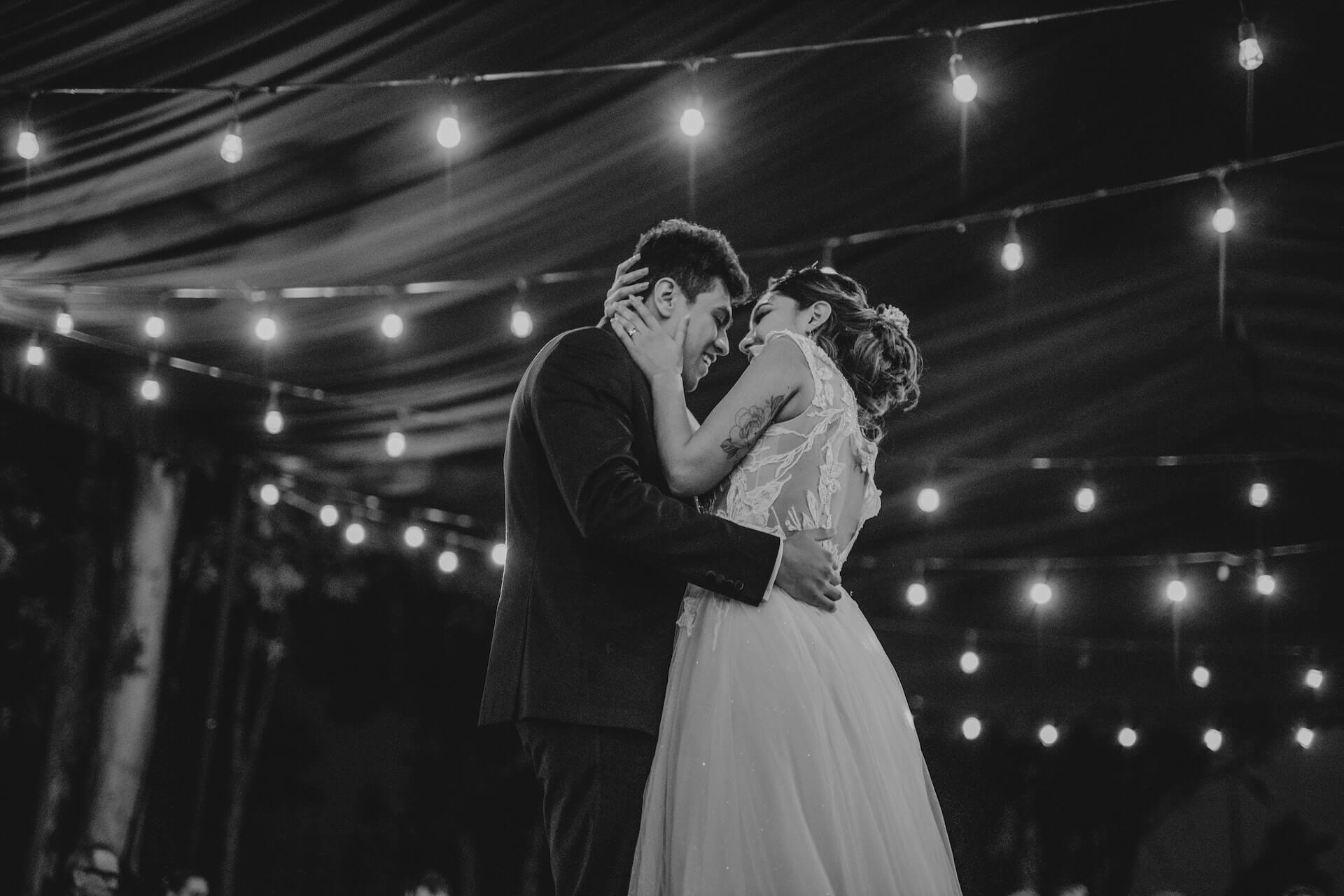 Full Night Package
Full Sound & Lighting System
Up to 5 hours playing time (or until venue closing time)
Set up directly after meal/speeches
Full consultation regarding music
Introduction of Bride & Groom for First Dance
Full night's musical entertainment
Carrying out of all formalities, if required including tossing of Bouquet, etc.
I will make contact with the Venue if required
Full Public Liability Insurance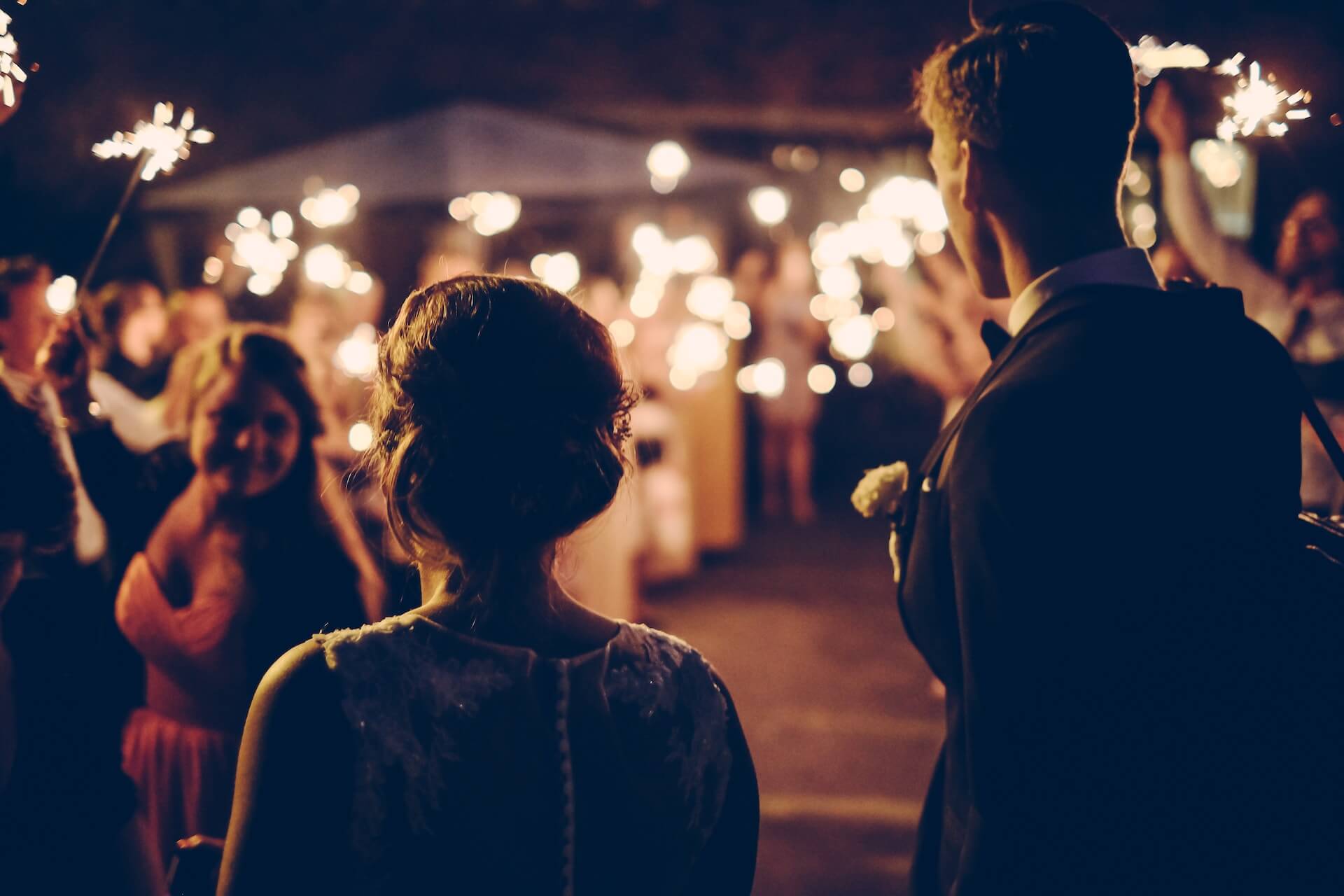 After Band Package
Full Sound & Lighting System
Up to 2½ hours playing time (or until venue closing time)
Seamless transition from Band to DJ.
I will start as soon as the band finish their last song
Set up at the same time as Band (next to band)
Full consultation regarding music
I will make contact with the Venue/Band if required
I will carry out any formalities not carried out by the Band if required
Full Public Liability Insurance
Both packages are competitively priced.
Please contact me with your exact requirements and I will be delighted to give you a quote.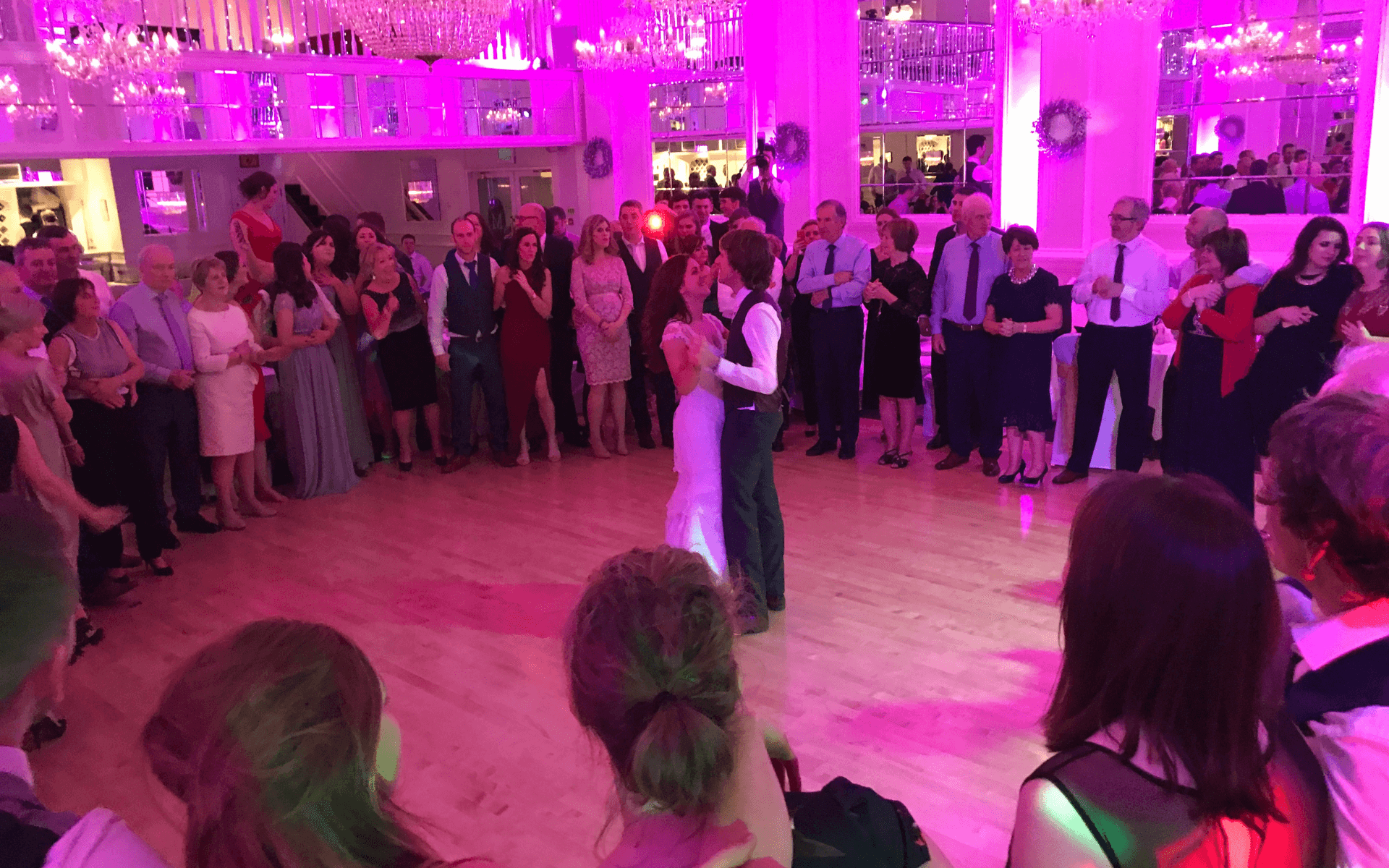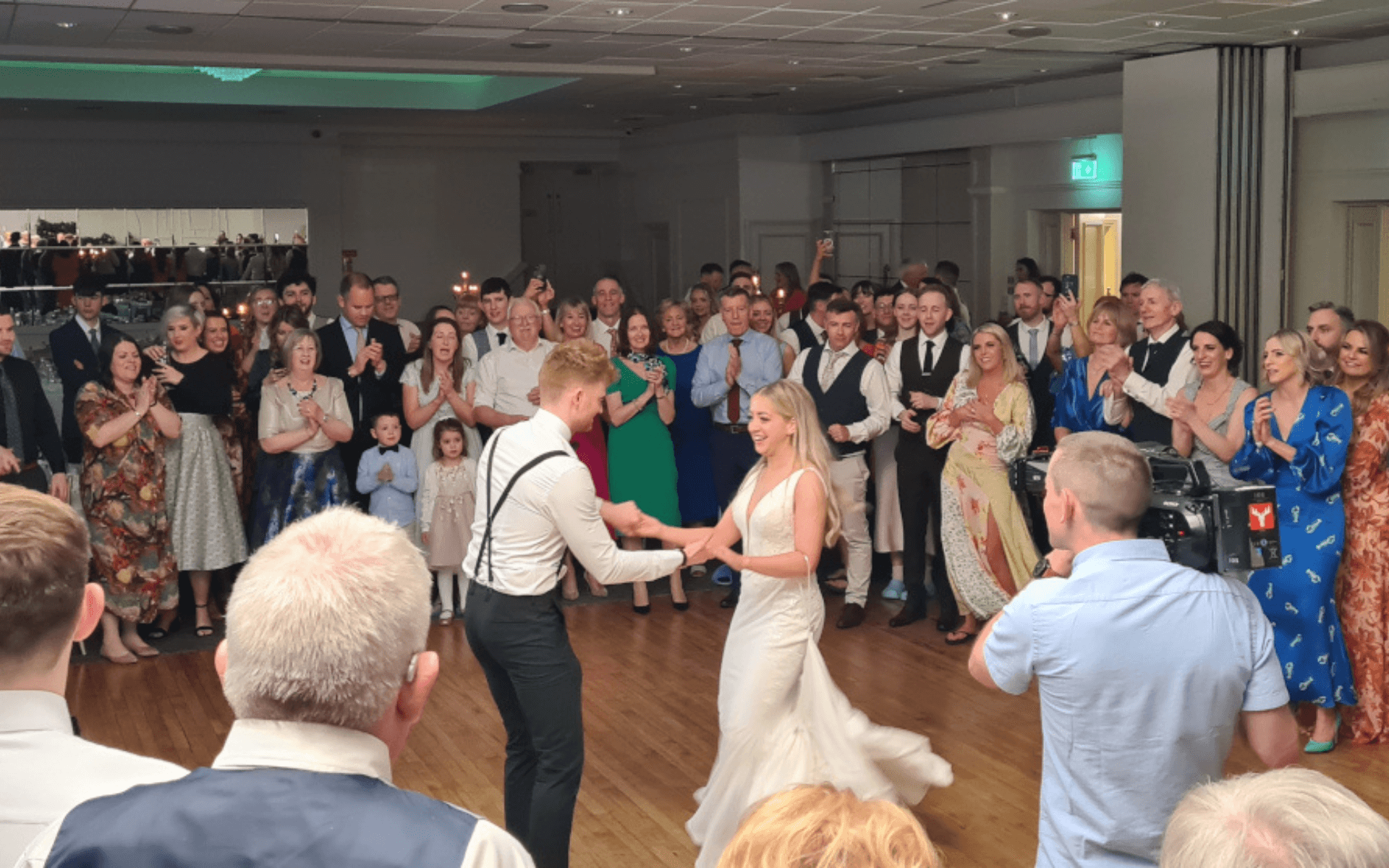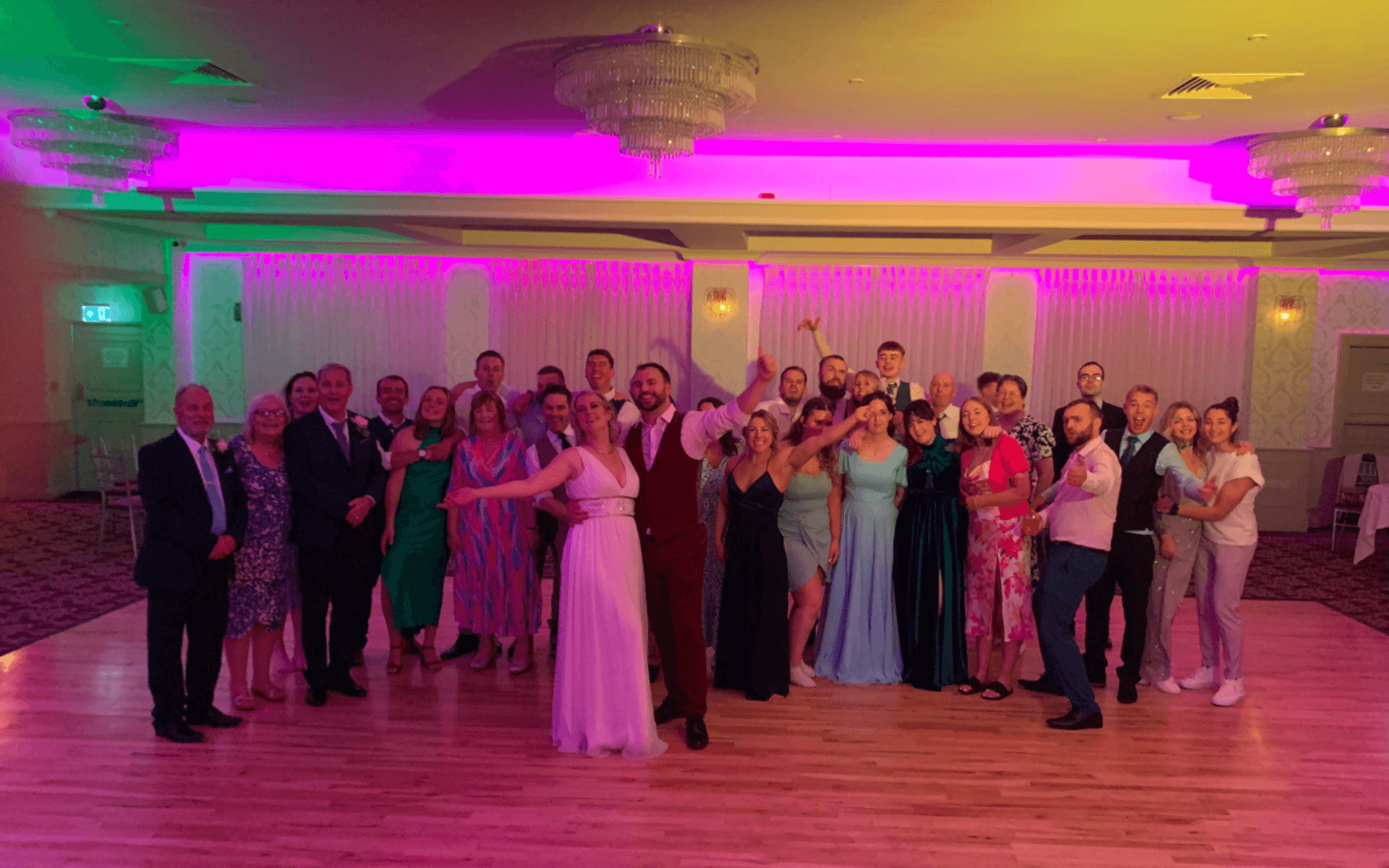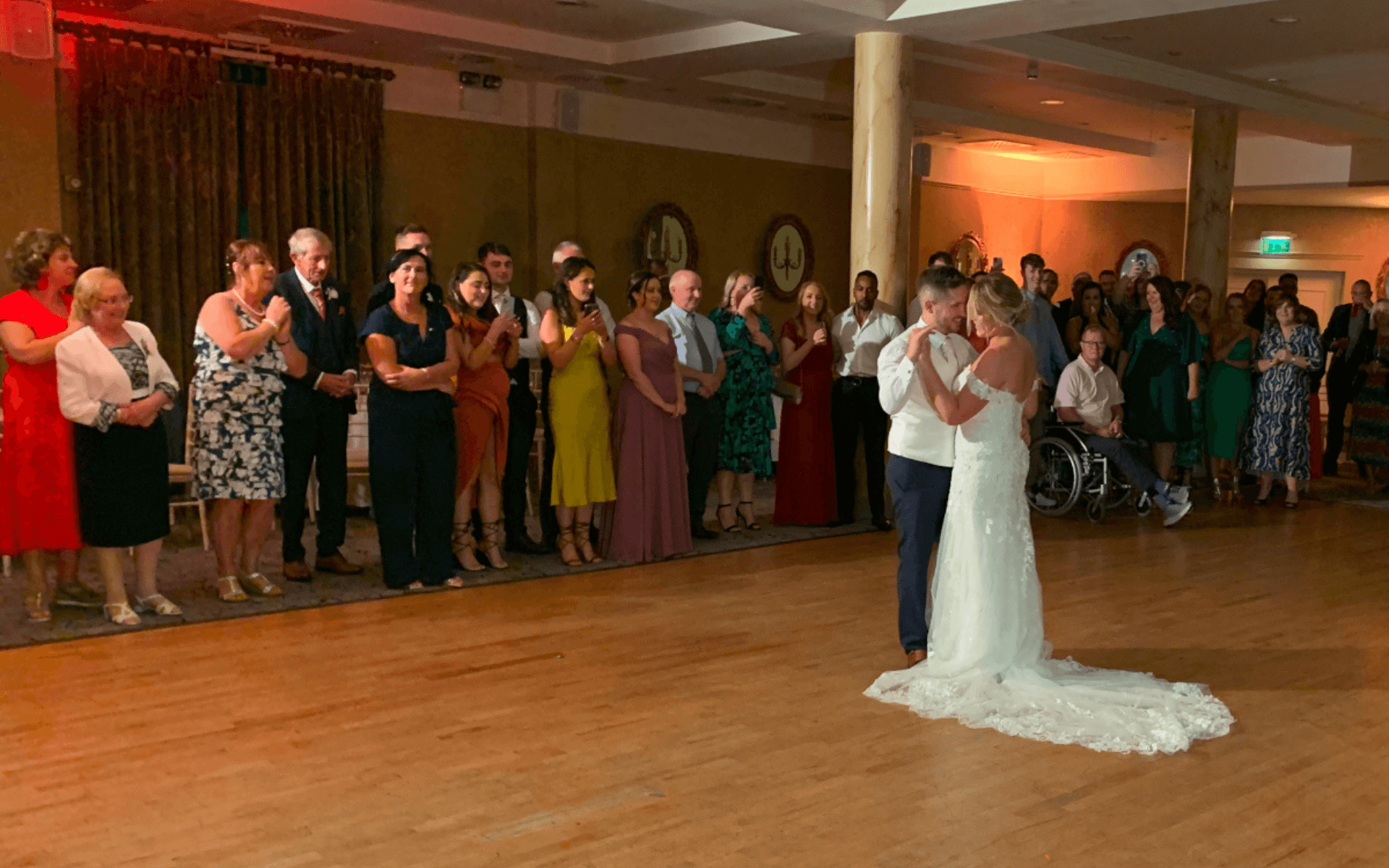 Jason was the perfect dj to have at our wedding in Sligo. He communicated with us regularly and welcomed us to add music to his set list. We had no worries as we were in perfect hands. Everyone was glued to the dance floor and our guests had the most amazing time. Jason was on the ball and so proficient, a real credit to his profession. If we are ever in need of a dj again, we know who we will go to! Highly recommend him! Thanks so much Jason!
We had Jason as the DJ for our wedding. We were blown away by Jason's service and how well he got the crowd going. It was a brilliant night and we would recommend him to anyone.
Thanks Jason for making our wedding so much fun for us and our guests. Everyone was talking about the music and how fantastic it was and the way Jason interacted with the crowd.
Check out some kind words from past couples
Frequently Asked Questions
How much do you charge?
That depends on a number of factors, whether you are having a band first, travelling distance to venue for me, etc. Please contact me with your exact requirements and I will be delighted to give you a quote.
I am having a band first, will there be a gap between them finishing and you starting?
Absolutely not. I will set up at the same time as the band so I am ready to go as soon as they have finished their last song.
Do you accept playlists/requests?
I would be delighted to accept any playlist/request list prior to the night and also any requests from you or your guests on the night.
Can I come and see you play somewhere?
Yes, no problem at all. Please contact me and I will give you the date of an upcoming event that you can pop along to.
Are there any hidden fees or costs?
No. The price that I quote you is fully inclusive of set-up/break down and travel, to and from the venue.
How long in advance should I book you?
Well, the short answer is the earlier the better. In the summer months, Fridays and Saturdays tend to fill up very quickly. Saying that, I may be able to cover your event at very short notice if I am available.
How do I book you?
Firstly, please contact me with the full details of your event. If I am available, I will require a deposit to secure the booking. This can be paid by cash, revolut, bank transfer or credit card (via Paypal). As soon as I receive your deposit, the booking will be secured and I will email you a full written confirmation. Nearer the time, we can discuss music, etc and any other finer details of your event.